How to best present your brand on WineGenius.com?
To provide your brand the best possible presence on winegenius.com, here is information that we need:

Most importantly, we need your samples. Please review you brands page and send Wine Genius any wines we do not have review

Your logo – 400h x 400w pixels – JPEG or PNG (if you provide it in shapes other than a square it may be distorted)

A hero image – min 420h x 1,050w pixels – JPEG or PNG (please no text or banding in this image, perhaps a vineyard, winery or family image)

Label images – preferably 162h x 242w pixels. This size fits our picture windows perfectly, other sizes may be distorted or cropped.

Brand History – The people and events that have formed your brand, your signature wines, your winemaker/s, and any information regarding your role in the region or industry; maximum word count is 250 words, and these descriptions may be edited by Wine Genius

Address – street number, street name, suburb, postcode, state and GPS location of your entrance (if available)

Contact details – phone number, fax number, email address, best contact person and your website address

Cellar Door Opening hours and any wine specific events which you regularly host

Features, do you have a restaurant, accommodation, children's activities, outdoor games, functions, gallery, brewery, tours, produce, custom tastings, picnic/BBQ facilities, trails and spa/heath facilities.

Please contact the Wine Genius team should you have any questions regarding the above information.
Where should you send samples to?
Wine Genius

samples

and mail:

Att: Henry Dawson-Damer

Jones Bay Wharf,

9/26-32 Pirrama Rd,
Sydney NSW 2009,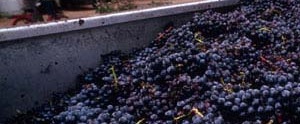 Wine Genius' tasting panel receives samples from many sources. Sending wines directly to Wine Genius ensures that your review will be published at www.winegenius.com.
Why should you trust Wine Genius with your samples?

We taste everything!
We know that many wineries are tired of sending samples to reviewers who do not taste their wines. At Wine Genius, one of our tasting team will review your wines, however, depending on the number of samples received, we cannot guarantee the time it might take for your wine to be reviewed. One of our expert panel will taste your wine.
We send you your reviews!
Whether our review is glowing, or not so glowing, once a sample is tasted, we will email you your wine's review. You are free to use this in any manner you wish; provided you credit the review to winegenius.com.
We re-taste!
If you believe that your wine has received a review that does not represent what is in the bottle, you can re-submit the wine to be tasted again. A different panel member will be allocated the wine for review.
Back Vintages
We are not solely interested in current release wines. Obviously the majority of the searches at www.winegenius.com will be for current release wines, where many are for back vintages (as illustrated by our library of over 30,000 historical notes). Therefore, feel free to send samples of your older wines and we will review them also.
How much to send!
We would suggest that if the wine is under screwcap seal, then just send one bottle. If under cork or diam, send two. If you want to send multiple bottles of any wine we will endeavour to have more than one taster review the wine. Winemaking information and recommended retail price is also very useful information to provide with any samples.
We love information!
Wine Genius is not only about reviews, it is a more complete wine experience. We would encourage all wineries to send label images, logos, and any imagery that will enhance your presence at www.winegenius.com (JPEG or PNG, less than 300kb). In addition to imagery, we create a description of the wine brand.  This is general information about the vineyard, history, people, signature wines and relevance within the winery; please send us any information that may help Wine Genius create a better description of your wine brand.
Please contact us at [email protected] should you have any questions.