What is Wine Genius?
Since the Wine Preference Systems Project started back in 2009, with one of the most comprehensive analyses into the attributes of wine – our team of wine analysts / specialists have been tasting wine, one glass at a time. We study and collect the key attributes in every wine tasted – body, sweetness, acidity, tannins, length, balance and many more. We combine these physical attributes with the varietal and climatic 'thumbprint' behind every wine so as to assign each wine its own unique position within the vast wine marketplace. A 'stroke of genius' one might say, or in this case, a 'taste of genius'. Hence, the evolution of the name "Wine Genius" for our taste recommendation engine that sits behind our website, and soon to be developed mobile App..
Wine Genius is a first-of-its kind wine recommendation engine, utilizing custom-written software that provides wine recommendations based on the preferred wines of any individual user. You are able to simply drop in the name of a wine that you have enjoyed into the 'Wine Genius' recommender. It will quickly search and scan its extensive database of wines for the best matched wines with similar attributes to the wine that YOU tasted and loved..
We continue to strive through our multi-specialist sourcing to keep up dated with, and taste, the vast amount and evolving styles of wines released each vintage from around Australia. We strongly believe in the intrinsic value of wine, alongside the people and natural elements that make each wine unique. Our team tastes, and likes, all kinds of wine, from the light delicate sparklings, to fragrant whites, to intense robust reds, to the most luscious of sweet dessert wines. Our goal at Wine Genius is to help YOU connect with the wine YOU love.
The Wine Genius Tasting, and Writing Team
Wine Genius has assembled a tasting team which provides a wide array of views (and options) on wine, wine styles and the industry as a whole. Our team includes: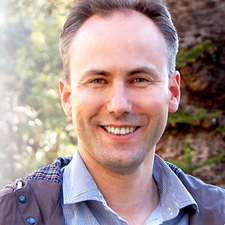 Angus (Wine Writer)
Angus Hughson is a prolific wine communicator. Angus was awarded the Gourmet Traveller Wine Young Writer Award in 2005, and was a Len Evans Scholar in 2006. Since this time, he has been a regular columnist for The Australian, The Daily Telegraph, The Courier Mail, The Australian Way (Qantas in-flight magazine), and The Herald Sun. He is an occasional contributor to Gourmet Traveller Wine, along with becoming an experienced show judge at The Royal Sydney Wine Show, The Hunter Valley Wine Show, and Macedon Ranges Wine Show.
In 2007, Angus released his first book 'World Wine: The Imported Wine Handbook'. In 2008, 'The Psychology of Wine Tasting' which was an extension of his PhD, was completed and published; these books strengthen his status as one of Australia's up-and-coming wine journalists.
Currently, Angus is the in-house wine writer for Cracka Wines, studying also for his 'Masters of Wine', and acting as a brand creation and development consultant for the wine industry. Wine Genius is privileged to have Angus join our Tasting Team.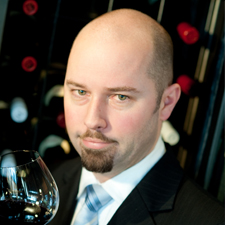 David (Sommelier)
David Lawler is a career Sommelier and a stalwart of the Melbourne restaurant scene. David's reputation is continuing to grow, both personally and professionally, as the creator of numerous Wine Lists for a number of leading Melbourne restaurants. He is the winner of many Australian coveted wine awards.
These include:
2005 Len Evans Scholar.

2011 AGT & Fine Wine Partners Judy Hirst Award.

2011 AGT & Fine Wine Partners Wine List of the Year (Rockpool Melb).

2011 Age Good Food Guide, Sommelier of the Year.

2011 Age Good Food Guide, Wine List of the Year (Rockpool Melb).

2012 Age Good Food Guide, Wine List of the Year (Spice Temple Melb).

Current, President of Sommelier's Association.


David has helped to establish the Rockpool Group in Melbourne, opening Rockpool Bar & Grill in 2006. Since this time his responsibilities have expanded to encompass the role as Beverage Director of Rockpool Bar & Grill Melbourne, Spice Temple Melbourne and Rosetta Ristorante; a very diverse position that sees him experiencing many different wines, for many different occasions, which he greatly enjoys.
Prior joining the Rockpool Group, David spent three years as Head Sommelier at Vue de monde, after working as Head Sommelier at Ondine. Prior to these appointments David's resume shows some of Melbourne's finest dining rooms; Langtons. Paul Bocuse, The Latin. Bortolottos's.
David is excited to be collaborating with Wine Genius. We are certain that Wine Genius' members will have a great deal to gain from David's in-depth wine knowledge, and the candour with which he communicates.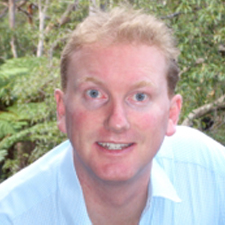 Henry Dawson-Damer (Wine Genius Managing Director, Wine Specialist and Educator)
Henry Dawson-Damer was born in Australia, but has spent much of his life living between Europe and Australia. At the age of seven, Henry went from Australia to school in England, and continued his education in Europe up until the age of 21. At the age of 15, Henry had an explosive start to his career in the wine industry, whilst trying to barrel ferment his first vintage in his mother's linen cupboard. Much against his mother's will, Henry continued with his passion to make wine.
Graduating from Edinburgh University in Scotland with an MA Honours Degree in Geography, Henry was awarded one of the Faculty's highest commendations for his comprehensive thesis on the Australian Wine Industry.
In December 1993, Henry alongside winemaker Simon Gilbert undertook a bold project to convert a redundant milk factory in the Hunter Valley into a 1000 tonne crushing and winemaking facility. It was here that Henry developed his winemaking skills and understanding of numerous wine varieties and styles from all over Australia. In 1997 Henry moved from winemaking to wine marketing, when he joined Cellarmaster Wines.
Henry then joined Rosemount Estate in 1998 as a wine marketing executive. In 2001, following the merger of Rosemount Estate and Southcorp Wines, he was appointed Global Marketing Director for the company's boutique wine brands. During this time, Henry's passion for wine education won the better of him, when he developed and implemented a global wine training program, delivered via the internet. Following Foster's acquisition of Southcorp, he was appointed Senior Manager of Wine Education, sharing the love of more than 60 wine brands throughout Australia, Europe and North America.
Henry is currently studying for the London-based Institute of Masters of Wine program. He has spent a number of months travelling through and studying the wine regions of France, Spain, Italy, Germany, Hungary and California. Combining his experiences in winemaking, wine marketing and wine education, and continues his roles as a wine marketing specialist / wine educator & advisor for many of the finest wine brands in the world.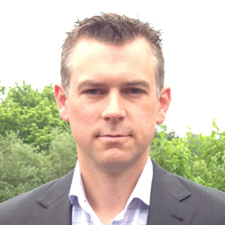 Chris Bolden (Former Wine Genius CEO, contributor)
For the past sixteen years Chris Bolden has developed high levels of skill, knowledge and experience within the Australian wine industry.
His wine knowledge was initially acquired under the tutelage of the late Walter Bourke at Walter's Wine Bar. Commencing in 1996, whilst studying for his Bachelor of Applied Science, Walter employed Chris initially as a trainee, subsequently Chris was promoted to Sommelier, Wine Buyer and finally Restaurant Manager.
Moving to a position in the Yarra Valley, after completing his first Degree, Chris successfully completed a Masters of Business Management, whilst also working as the Brand and Wine Manager at Coombe Farm Winery for a seven year period. Since that time, Chris has been enthusiastically involved in wine-making, working as a Consulting Business Strategist to a number of leading wine brands, and becoming a family man in Melbourne.
Peter Bessey (Wine Industry Consultant / Brand Expert)
While traveling Europe in the late 1980's, Peter was introduced to some of the great wines and regions of the world; sparking what would become a lifelong passion for all things 'wine'. Originally from the East Coast of the United States, but moving to Australia in 1995, he entered the industry under the tutelage of Ian Home (of Yellowglen fame) as manager of Ian's boutique Mornington Peninsula winery. He has held a number of winemaking, management and brand consultancy positions with several Mornington Peninsula wineries, and he continues to consult to premium wine businesses across Australia. He is also a manager of a boutique fine wine retail business.
Peter prefers a hands-on approach to the wine, he has an acclaimed palate, and is a prolific taster. Peter radiates a confident (and pragmatic) approach to the Australian Wine Industry; Wine Genius is pleased that he has accepted a position on our tasting panel.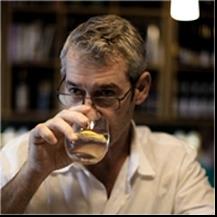 Scott Wasley (Article and Blog Contributor)
Scott Wasley is considered by many as the instigator of Australia's contemporary love affair with Spanish wine; he lives and breathes it!
Tired of teaching at University during the day, and working hospitality at night, Scott established 'The Spanish Acquisition' in 2001. After observing a void within the wine industry, Scott turned his love of Spanish wine towards the goal of becoming Australia's first, and resident, expert in all things Spanish. The Spanish Acquisition imports wines almost exclusively made from Iberian varietals, with the express intention of avoiding overly internationalised styles, therefore representing Spain at its essence.  
Branded as "Australia's Iberian Expert", and "The Spanish Wine Impresario", Scott's passionate and highly informative writings (and videos) shouldn't be missed.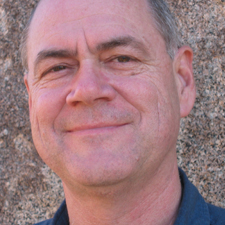 David Roe (Article and Blog Contributor)
A filmmaker, winemaker and winewriter, David Roe has a Masters in Wine Science and Business from the School of Agriculture, Food and Wine at the University of Adelaide
David was nominated for a Wine Communicator of the Year Award in 2013 and is recipient of the inaugural AXA-Millésimes/Master of Wine scholarship which enabled him to spend time in Bordeaux, Burgundy, the Douro Valley and Tokaj. He has also completed the Australian Wine Research Institute's rigorous Advanced Wine Assessment Course. His feature films have been selected for the prestigious Cannes and Sundance Film Festivals and his wine is called Final Cut.
About Jeremy Oliver (past contributor).

Jeremy Oliver has accumulated over 25 years experience within the Australian wine industry. He has been a prolific writer and taster, and is best known as the author of 'The Australian Wine Annual', and for promoting the Australian Wine Industry throughout Asia. Even though Jeremy Oliver is no longer an active contributor to Wine Genius, tasting notes and articles created by Jeremy whilst he was a content provider can still be found at www.winegenius.com.
To contact any of the Wine Genius team email us at
[email protected]
.