Pinot Passion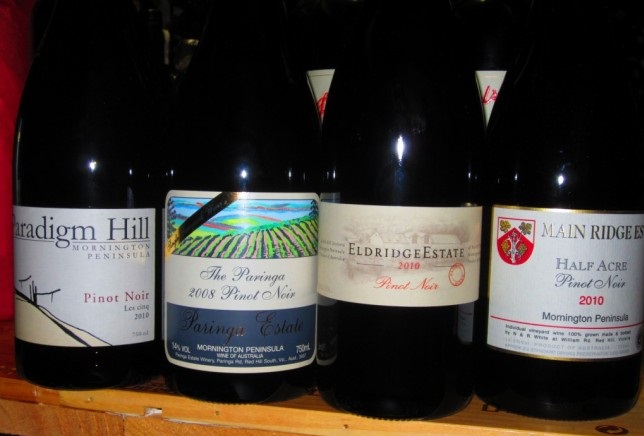 In the world of wine there are few varieties more revered than Pinot Noir. When made well, the allure of bright fruit and earthy aromas along with fine, elegant and velvety tannins ensure you will forever freely part with your hard earned dollars. But why does Pinot Noir often cost more than other varieties?
From its birthplace of Burgundy or the great regions in our own back yard such as the Yarra Valley, Geelong and Mornington producers are striving to create the finest of wines. Suitable sites are selected with care, there's a broad selection of expensive cuttings to choose from, and vineyards are trellised closer and lower requiring a strong back and hours of dedication. Vineyard yields are low and then you have complex and sophisticated wine making practices to pay for.
Vignerons who embark on this endeavour have a level of dedication to the variety that borders on obsession, as do the consumers. I've tasted hundreds over the years and when you find a truly outstanding example the experience can be likened to reacquainting yourself with an old friend. Don't be afraid to stretch your budget as you will be rewarded with a truly great wine tasting experience.
Written by Adrian Marchioro
Please login to post comment